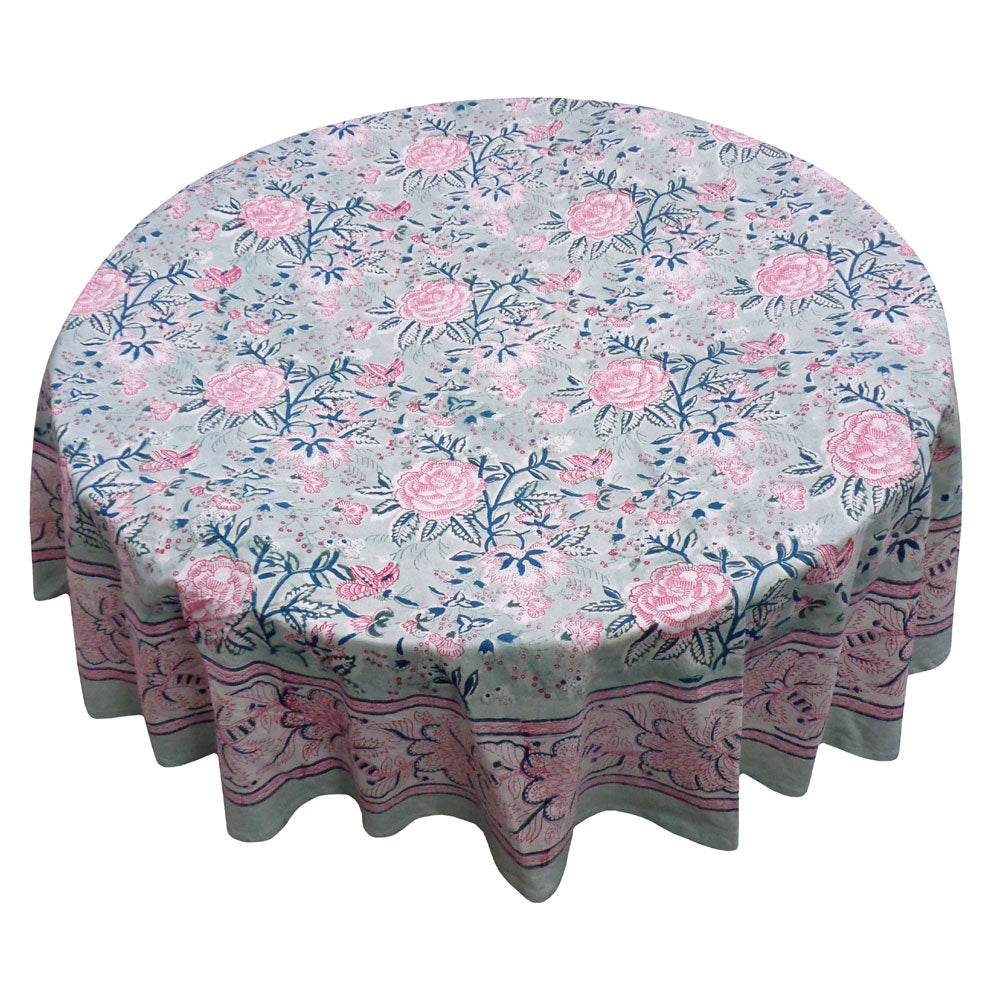 Round tablecloths -150cm, 180cm, 220cm sizes.
$69.00
Stunning block printed ROUND tablecloths available in 150cm, 180cm, 220cm sizes.- 4-6, 6-8 seater & 8-12 seater.
Dress up your table for any occasion with this great hand block printed tablecloth. Made of substantial weight 100% cotton with a decorative complementary border.

• Made of 100% cotton
• Machine wash on warm/cold setting
• Naturally occurring dye variations are found on all hand printed textiles, making each piece unique.
Fabric Society sells authentic Roopantaran items, purchased in Jaipur. This print is an original Roopantaran design and hand block printed in Sanganer, just outside of Jaipur.  Fairly traded
FREE SHIPPING IN AUSTRALIA, for International orders, please contact us for rates.